Tribute to Peter Greens Fleetwood Mac
Date: Thursday 27 dec 2018
In the late 60's there was a change in Norwegian popular music story. In a thriving environment of cover bands, a few idealists appeared who started making their own songs. Two of the bands that featured were Junipher Greene and Ruphus. Both bands have entered history as flagship within the 70's progrock.
40 years later, members of the two bands join together to honor one of his great inspirational sources, Peter Greens

Fleetwood Mac. A British band excelled by taking care of the American blues tradition in the late 60's. And with his highly gifted guitarist, songwriter and vocalist Peter Green, they became one of the world's most popular blues bands.

The Greens has picked out approx. 25 pearls from Fleetwood Mac's early repertoire, some own songs in the same genre, and some gems that obviously inspired Fleetwood Mac and will use their experience to convey them in the best possible way.

Sounds like: Albatross, Black Magic Woman, Oh Well, The Green Manalishi, Need Your Love So Bad, Man Of The World.

Freddy and Øivind play on Norwegian Wood guitars made by Lillehammers own guitar maker Ø. Husemoen.

The Greens crew:
Freddy Dahl, guitar / vocal. (Junipher Greene, Chipahua)
Kjell B. Larsen, Guitar / Vocal (Ruphus, Chipahua)
Øivind Vilbo, bass (Junipher Greene)
Tore Wildhauer, drums (Norsk Utflukt)

Tickets kr. 200.00
Advance: [email protected]/ 95019108
Phone number
47 95019108
Contact person email
[email protected]
Contact person name
Lillehammer mikrobryggeri
Chalet
Distance: 11.7 km
Cozy and traditional family cottage at Hafjell with 8 beds. Large terrace with panoramic views. Ski in - ski out to the ski slopes. Short driving distance to Gaiastova with cross country trails. Quiet and established cottage area with car road right up to the cottage. Stunning view from the cabin across the valley.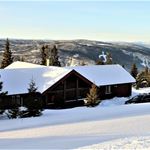 Chalet
Distance: 11.7 km
Traditional and practical cottage in Hafjell Panorama cabin area of ​​120 m2 with ski in ski out to ski slope number 35 in Hafjell Alpine ski resort. (100 meters) From the cottage you have a view of Gudbrandsdalen valley. The cross-country ski tracks at Gaiastova are 2 km away.
Chalet
Distance: 12.1 km
Beautiful chalet right next to Gaiastova with 153 m2, 14 beds and four bedrooms. Ski in / out for cross country skiing and alpine skiing. The chalet is located in a quiet area of ​​Hafjell with panoramic views of Hafjell and Gudbrandsdalen.